Here at Ottawa Registered Massage, we care about the well-being of you and your family.  Book your appointment with our trained and registered therapists today. We also provide for extended health care and insurance.
Whether it's for muscle rehabilitation or relaxation, we've got you covered.  We treat a variety of muscle conditions.  Contact us for more details.
Heated stones are used to offer a soothing experience.  This technique is used to reduce tension, ease muscle stiffness, and increase blood circulation.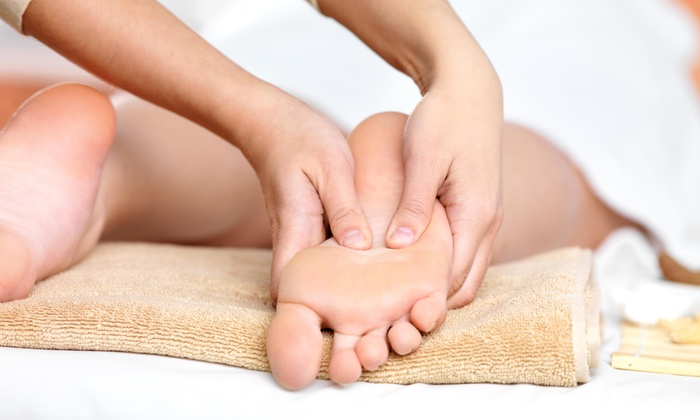 Our feet go through a lot of daily stress.  Foot reflexology can help to reduce and relieve that targeted area.
Bring back your healthy and natural glow with this treatment.
Acupuncture improves the body's functions by stimulating specific anatomic sites using fine pointed sterile needles.
I've been to Ottawa Registered Massage numerous times and each time has been a pleasant experience.  My job requires me to be on my feet for very long hours at a time causing me back and leg pain.  At ORM, I am able to get the ultimate care.  The staff are friendly and knowledgeable.  The environment is very clean and comfortable.  I highly recommend this business to anyone who wants relaxation and/or pain relief.  You will not be disappointed!
Linda Papadopoulos, Makeup Artist
Ottawa Registered Massage provides high quality and dependable RMT service that is incomparable within the Greater Hamilton Area. No other RMT center has been able to resolve my chronic back pain except the excellent specialists at Ottawa Registered Massage. There is no one I trust more with my care. I have recommended many patients to their services and will continue to recommend for years to come.
Anh Tran, Nurse
I have been going to Ottawa Massage Therapy for several months.  I have had several therapists and they are all very skilled.  I have recently been suffering with sciatica and did not want to take pain medication so I went for massage therapy.  Chau's knowledge of the human body and her skillful techniques have me feeling fantastic.  I have to give a special shout out to Kathy for making me feel special and important to every time I arrive, thanks.  I would recommend Ottawa Massage Therapy to anyone needing or wanting massage.
C. Wheaton
To book your appointment or if you have any questions, feel free to call or email us.  We'd love to hear from you.
Ottawa Registered Massage
Business hours: Monday-Sunday 9:30am-6:00pm

270 Ottawa St. North
Hamilton, ON
L8H 3Z9